New App feature
At ConnectedCare, the main goal is to build easy-to-use products for patients and clinics. One of the central products is the so-called Patient App, a mobile application that allows hospitals to keep patients on course with their upcoming medical treatments.
During the admission phase, many hospitals ask patients to bring loads of documents, which results in slower processes and additional stress for everyone. The ConnectedCare team created a new feature that allowed Hospitals to request all files beforehand so patients can scan and send everything through the App.
Specifications for the MVP:
Avoid 3rd party integrations.
Create a "Document sending" entry point in the App.
Patients must take an instant picture to avoid corrupted files.
Patients cannot delete any requested document.
Possibility to edit a document scan before sending it.
The feature allows patients to take more than one picture as part of one single document.
Patients forward each file separately.
Patients can send documents at any moment.
After the upload, users see a timestamp confirmation.
After the sending, changes aren't possible.
Company:

BEWATEC ConnectedCare GmbH

Prototype: available in Figma
Date:

June, 2021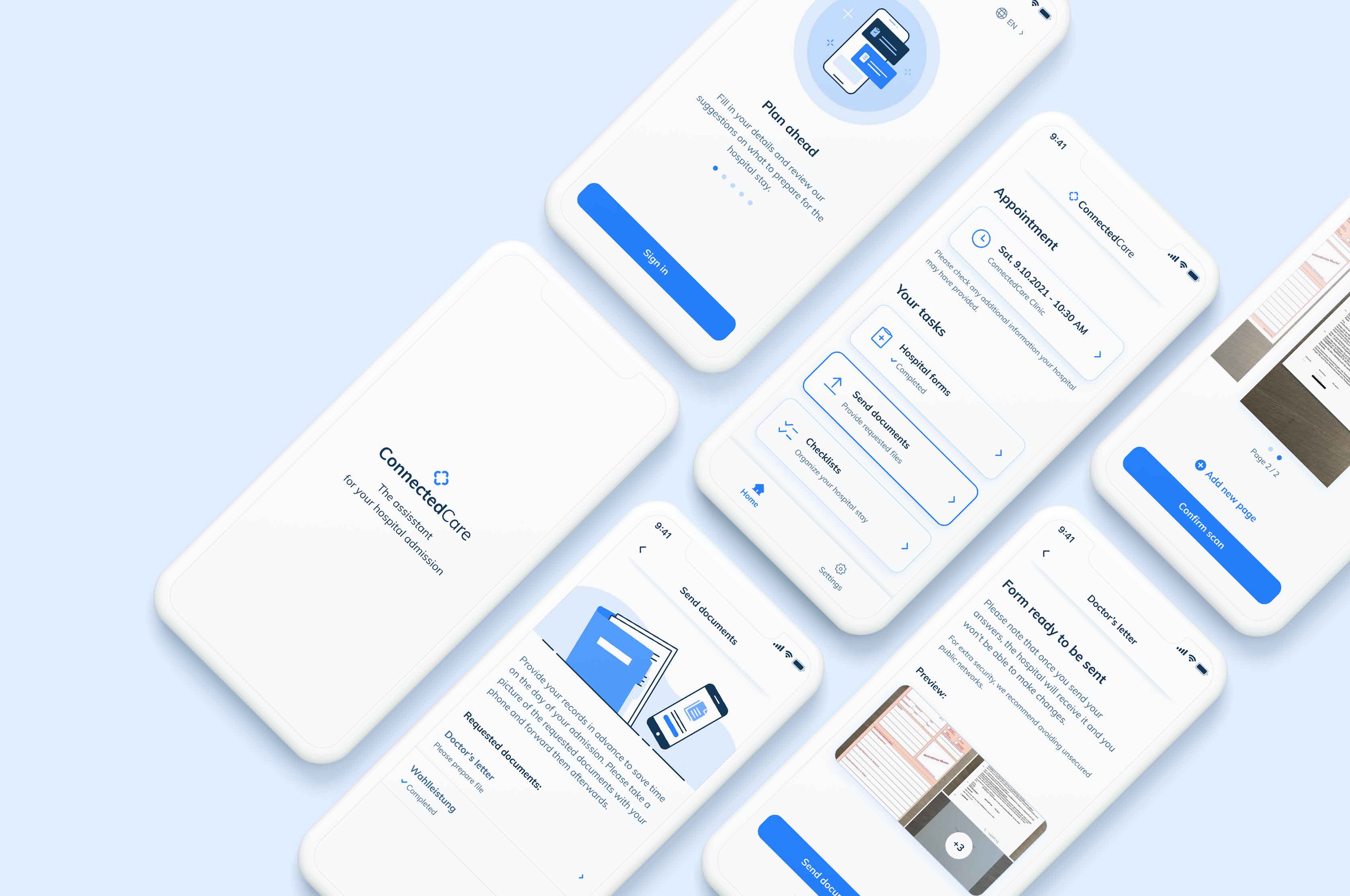 User context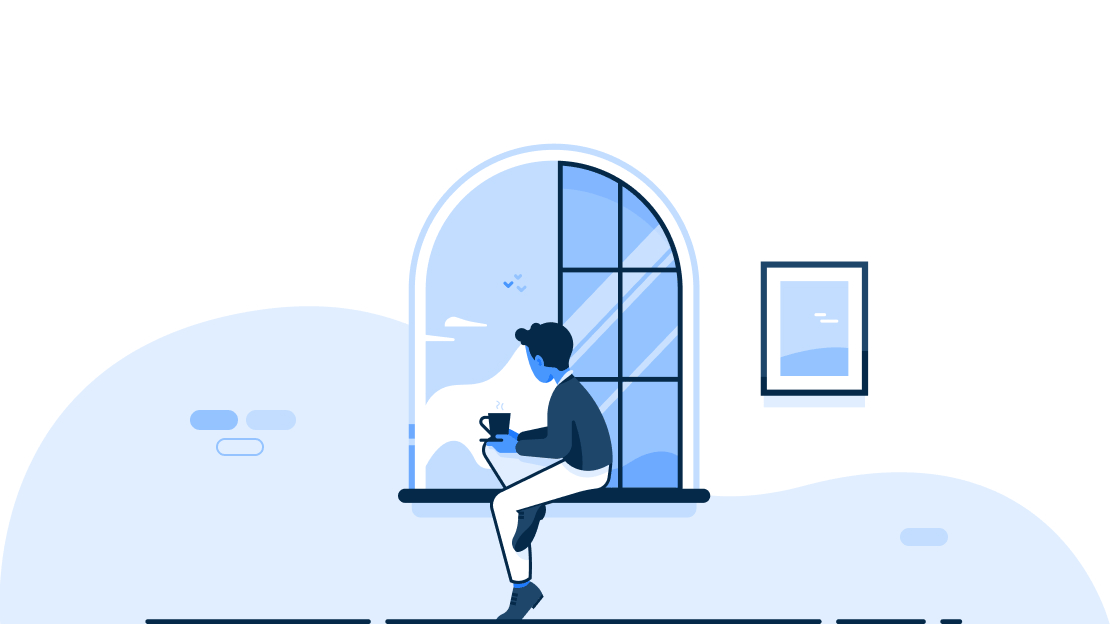 1. JACK BURNS
Current location: Holiday appartment
Mood: Quite relaxed (due to his chronic condition he knows the process well). Since he has no internet during his trip, he will finish everything once he is back home.
Stage: Pre-hospital: he will go through the hospital admission in a couple of months.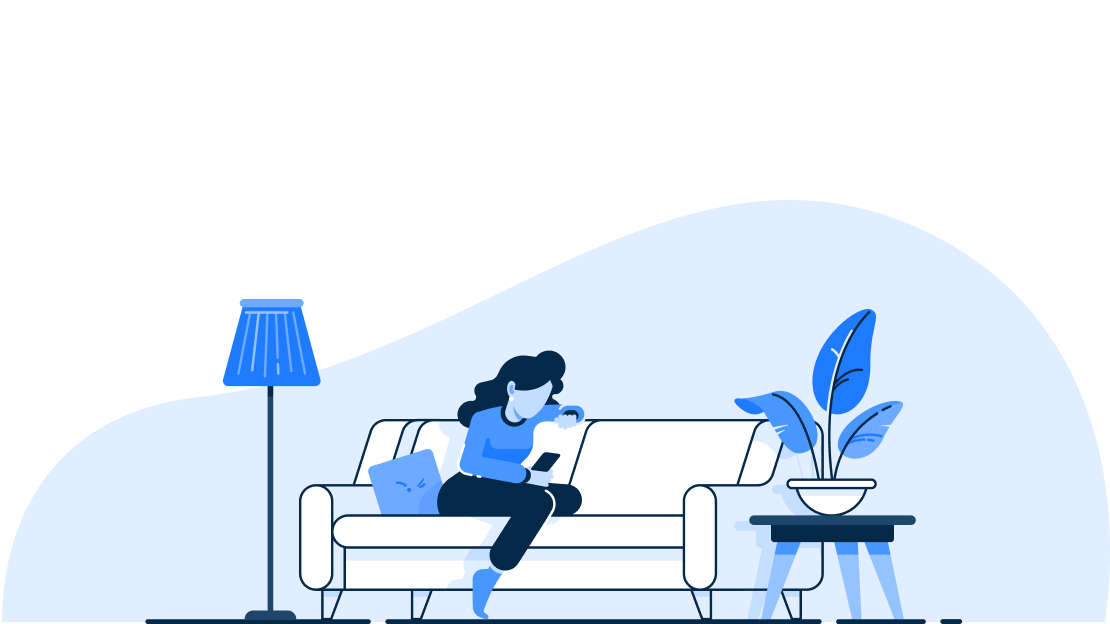 2. CECILE TONE
Current location: Home, sofa
Mood: She is slightly stressed about the upcoming appointment. It is the first time she needs surgery, but she is somehow confident that she will manage to prepare everything for the sick leave.
Stage: Pre-hospital: she'll do the hospital admission process just in a few days.
Wireframing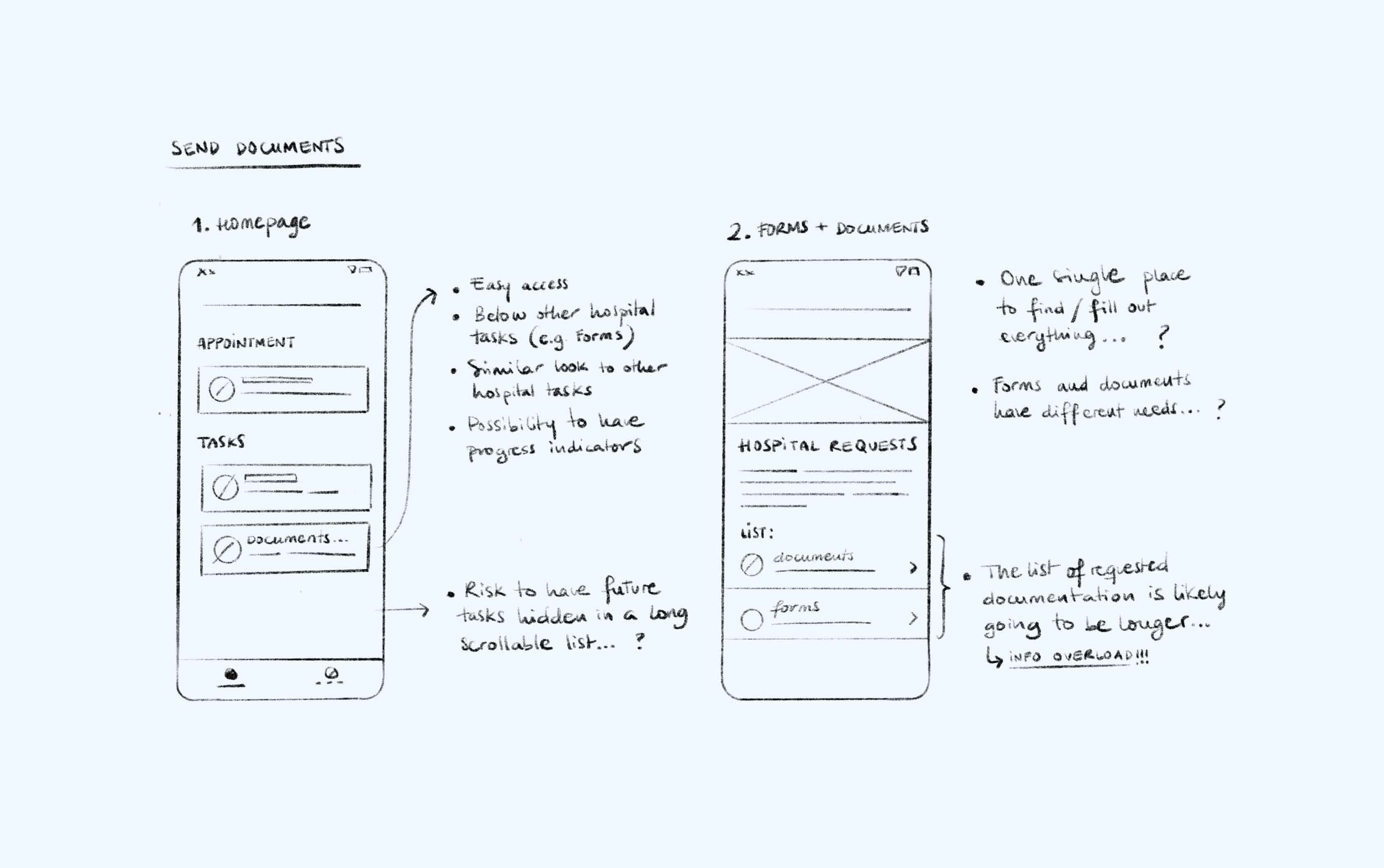 One of the first things to determine was the new feature's entry point. At that moment, the mobile App had just a few categories on the homepage: the appointment information, the preparatory checklists, and the admission questionnaire.
Proposal 1, we evaluated the possibility of having the questionnaire and the document tasks separated. Our research suggested that hospitals are very likely to ask for more than one questionnaire depending on the type of treatment. On the other hand, the initial briefing of the project was to allow patients to send more than one type of document.
Proposal 2, since the team was still very new and we were unsure of our capacity, we wanted to generate a proposal that could ease the implementation. So, we created an alternative path for users to have all documents and questionnaires living in the same space. Even tho this option was very convenient for us, it produced a weak and unsustainable user experience.
CONCLUSION: having these two assignments (documents and forms) organized as different spaces seemed to be the most efficient, structured, and flexible solution in the long run.
First sketches of the user flow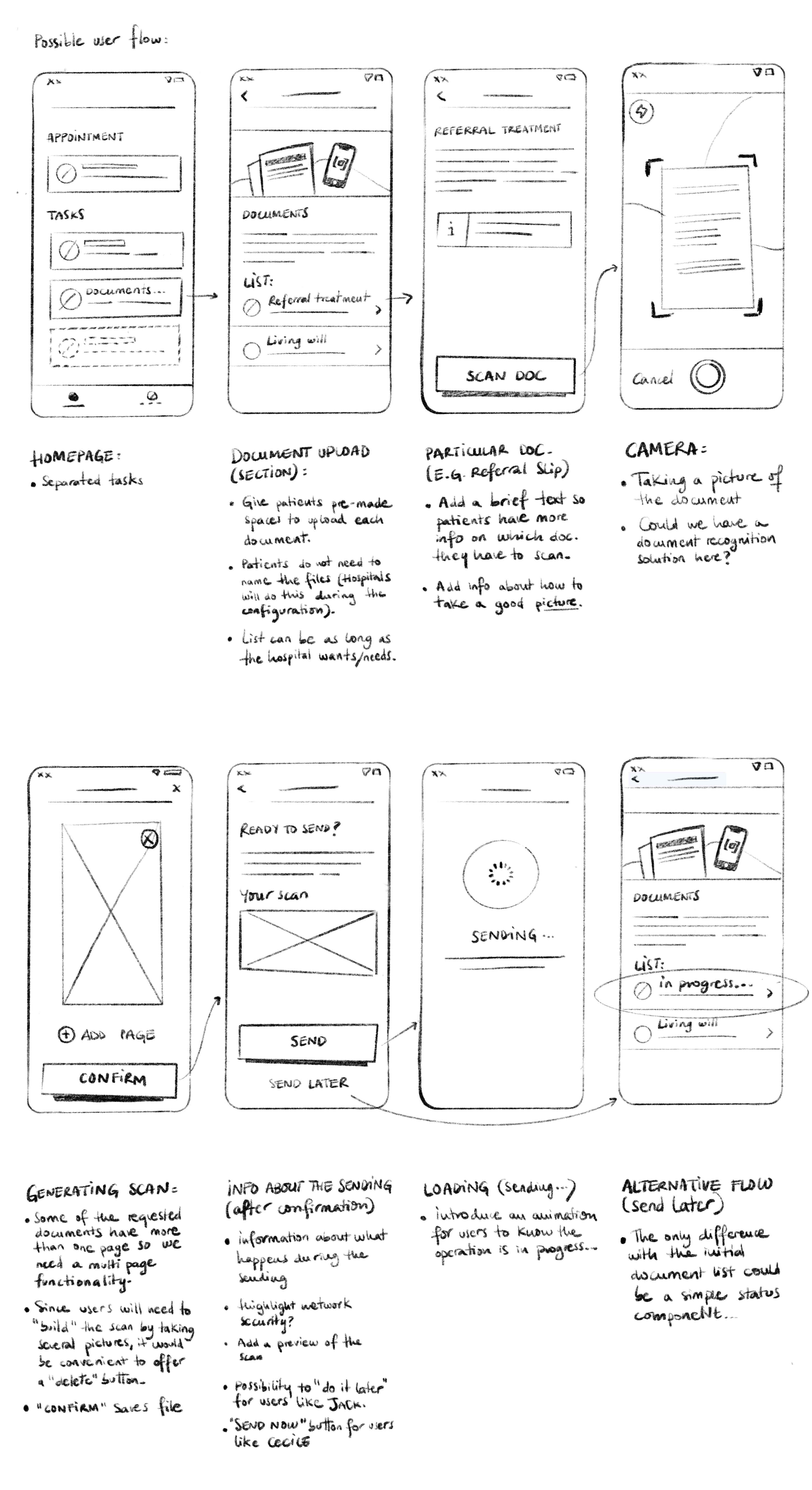 Digitazing the new feature (Hi-fi wireframes)
Final results